Metal buildings sometimes don't look like much, but that doesn't mean they're not important.
Metal buildings house some of the things which are most important to us!
For some people, it's keeping their business equipment safe and sound. Maybe you're storing saws, trailers, lumber or any other types of equipment or raw materials.  Heck, maybe the metal building IS your workplace!
For others, a metal building is great for housing your most precious toys. In grown up words, that might be your camper, RV, boat, 4-wheeler or any of your other fun things.
No matter what your metal building keeps safe, if you haven't insulated your building yet you may want to consider doing so… here's a recent story from an actual client.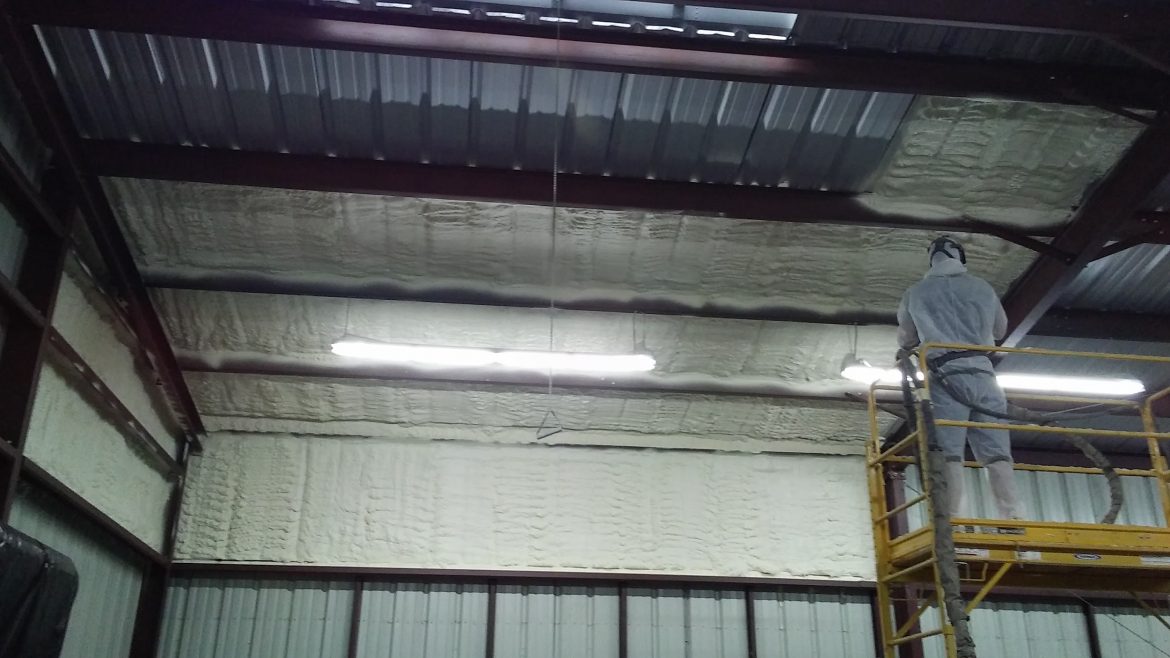 Insulating Your Metal Building
Mark came to us a year after he built his metal building – HIMSELF!
Mark had been researching his options for insulation… comparing closed cell, spray foam and everything else he could read about.
But at the end of the day, Mark really wanted a recommendation from someone who knew the business.
That's where we came in.
Our team measured and inspected his building and gave him our recommendations which was to add 2 inches of spray foam insulation throughout the building. We believe a thorough inspection is necessary before simply giving you an estimate.
Mark wound up talking to 5 different companies, but in the end, he chose us.
And he's glad he did.
Not only was Mark happy with the price, service & workmanship on his project, but he's also happy with the results.
He walked into his building on one of our cool mornings recently and couldn't believe the temperature difference in his building.
The more moderate temperatures and humidity control will help keep his "toys" in better shape, extending their life and freeing up time due to less maintenance for Mark.
It's a win-win!
"Mr. Green Jeans was a cut above all the other companies I talked to," Mark said. "They were easy to work with, followed up on everything, and kept me informed every step of the way."